How to save bread from being thrown out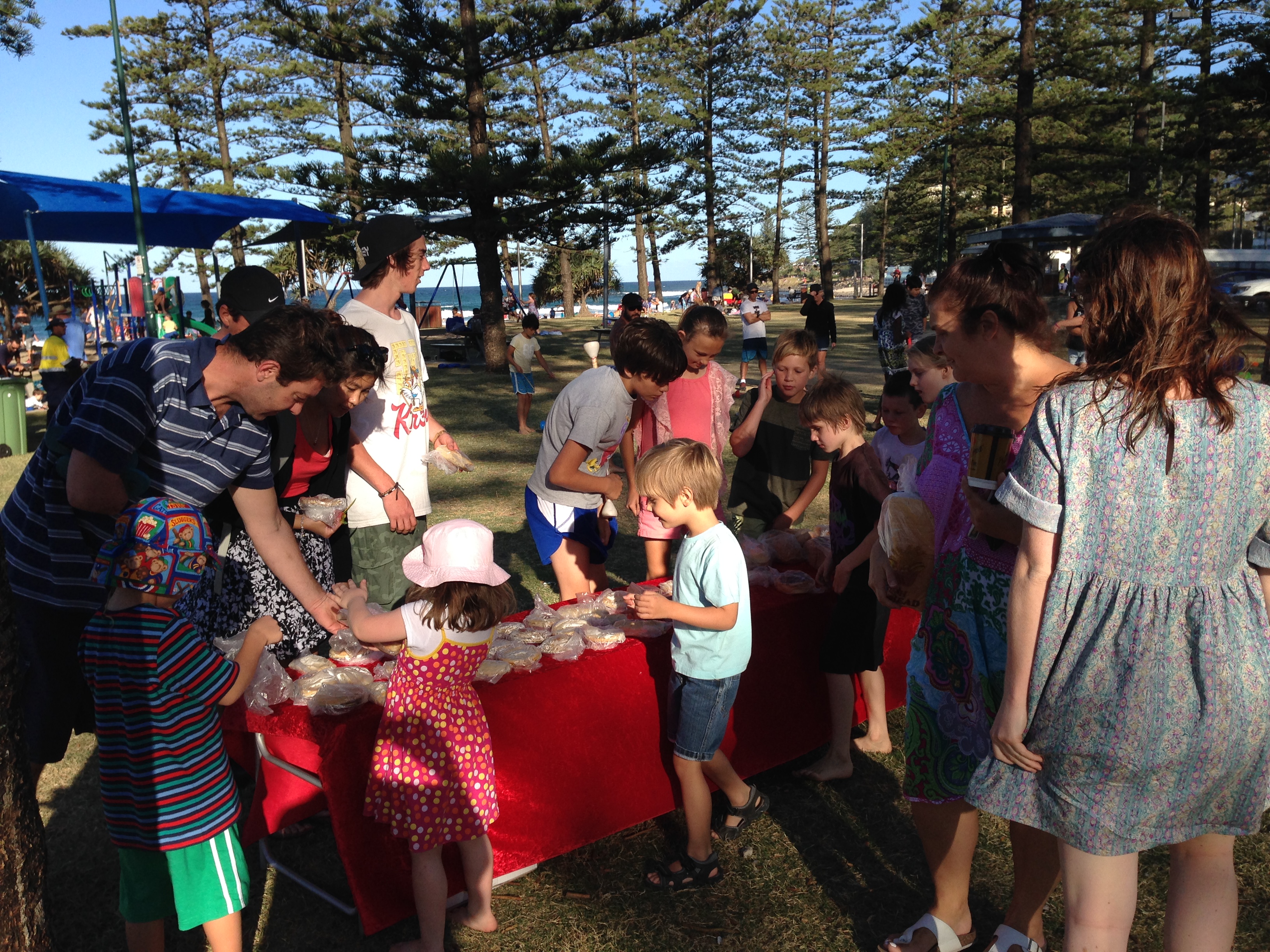 People taking free bread at Burleigh Heads, Gold Coast, Queensland
In 2010, I discovered that many bakery shops throw out bread, pies, buns, cakes etc. at days end. Probably hundreds of thousands of these foods are dumped in Australia every week.
I found a bakery shop that did that and got the manager's agreement for me to pick up whatever was left over at closing time and give it away.
Since then, I've worked with a number of bakeries and have given away tens of thousands of bakery products to people in low-cost housing, caravan parks, on streets and in parks. It's a great help for people with little income. They can also freeze bread for later.
If you'd like to see food eaten instead of being binned, just do the following. It's fun to do and people are very appreciative.
How to give bread away
1. Get a reliable friend or two who would like to help.
2. Find a local bakery where they sometimes dump food. Ask the manager if you can pick it up at closing time to give away. Start on a gradient, perhaps once a week. If you get a team or group together, you can roster people to pick up daily. Always be reliable, professional and friendly. Have a back up person to help if you can't make it.
3. Find places where people would welcome free food.
4. Make sure everything is done in a clean and healthy manner:
a. Wear thin, clear, disposable gloves. They aren't tight and are easy to use.
b. When you pick food up, put it in clean, sealed containers, not open to flies, etc.
c. Put items in clear plastic bags. The Aldi supermarket packs of 80 bags for 60 cents are ideal.
5. Work out the best way to distribute the food. In the early days I'd drive around caravan parks calling out 'Free Bread'. Now I pick a central point where people can come to me. It's a lot quicker. If you do it regularly, people will be waiting. Otherwise, ask people to let their neighbours know you've arrived.
6. Have a fabulous time sharing love!
A recent comment
Hi Dennis, Thanks for the gluten free bread last night at the caravan park. I have just moved back to Oz with my Indonesian wife and daughter after working in Indonesia for 20 years. It's quite a culture shock for all of us. I can't believe the cost of living. It was a breath of fresh air to meet someone who prioritizes human communication above wealth. Thank you for being human. Andi B